The profile of the Laboratory of Materials Forming and Processing covers experimental studies of metal forming processes: extrusion and other sheet metal forming processes (including spinning, roll forming), - extrusion (backward, forward and KOBO extrusion), - rolling, - forging, - drawing. The research is carried out with the participation of various alloys, mainly aluminum and magnesium, but also copper, titanium, steel and others, including metallic composite materials of various structures or recycled shavings (KOBO). The additional equipment of the laboratory enables the measurement of process parameters, their registration and control as well as research on the structure, microstructure and properties of manufactured products. The obtained results of laboratory tests, including physical modeling, constitute the basis for theoretical analyzes and modeling of plastic shaping processes
LABORATORY EQUIPMENT
Backward extrusion 5 MN capacity hydraulic press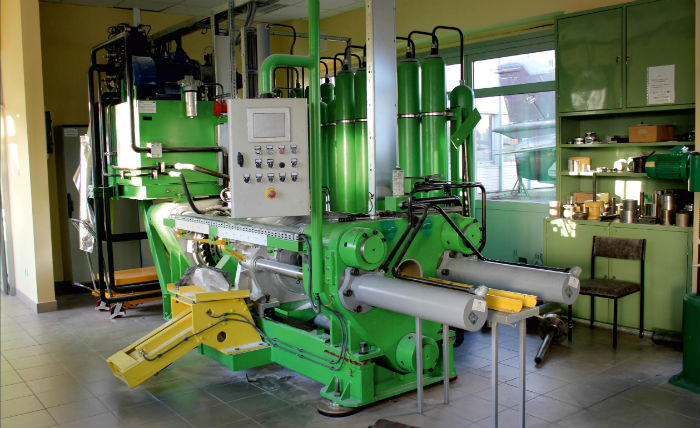 Backward extrusion press with a maximum pressure of 5MN.
KOBO 2,5MN hydraulic press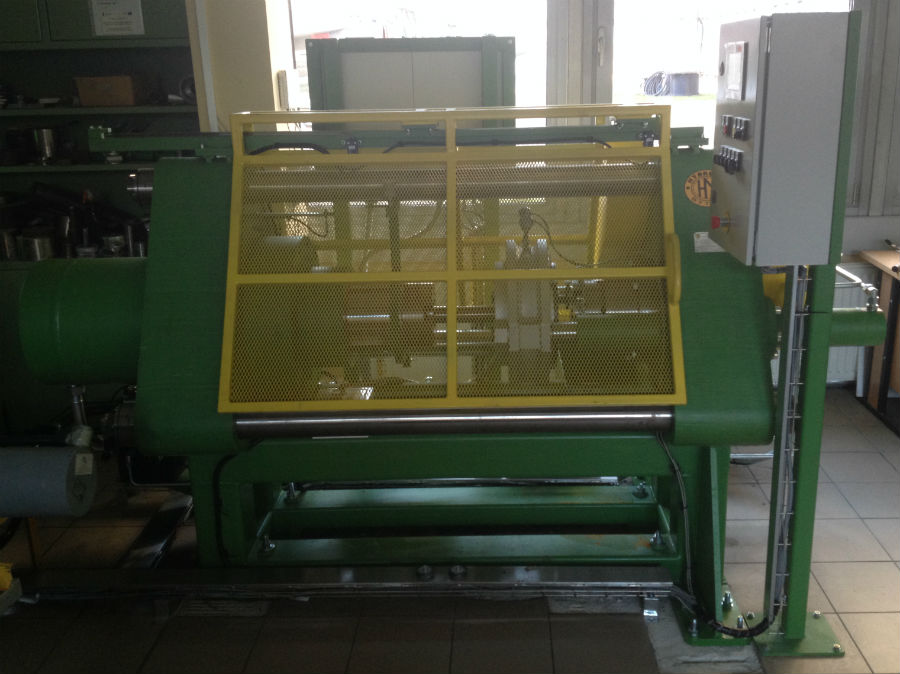 Press for forward extrusion using the KOBO method. It allows for the implementation of an unconventional extrusion process with a cyclically twisted die.
Thermoconcept Chamber Furnace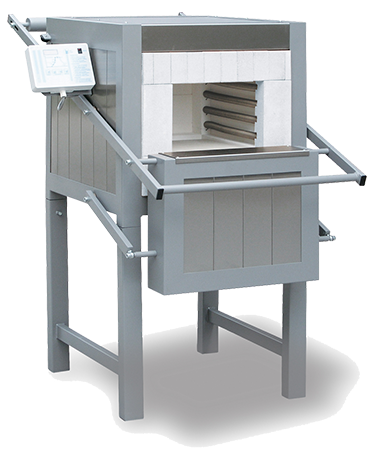 Thermoconcept chamber furnace for heat treatment with a maximum temperature of 1280°C. Used for the heat treatment and preheating of extrusion materials.
ZWICK Z100 testing machine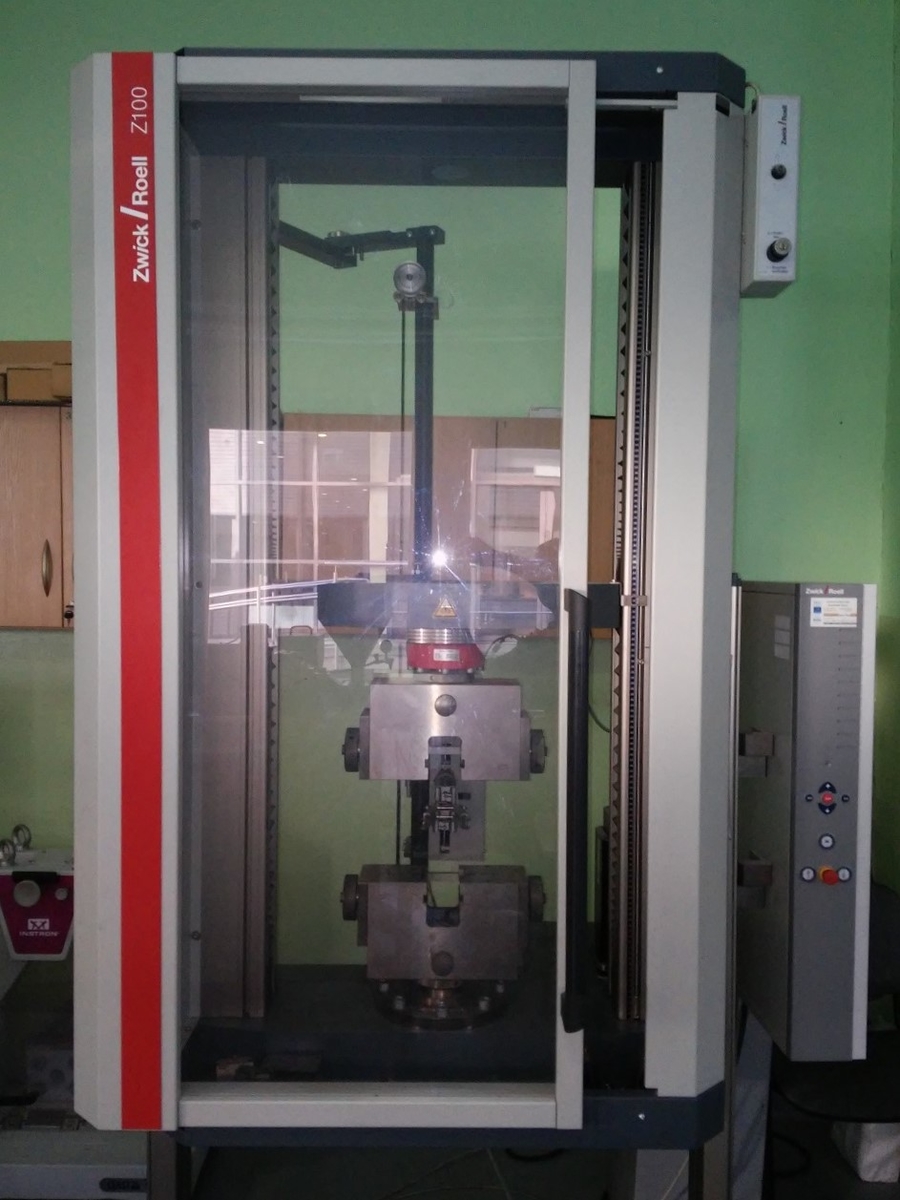 The static testing machine allows for the performance of strength tests in the range of forces up to 100kN with extensometric elongation measurement. It also allows for low-cycle fatigue tests.
ZWICK / ROELL Z030 testing machine with a thermal chamber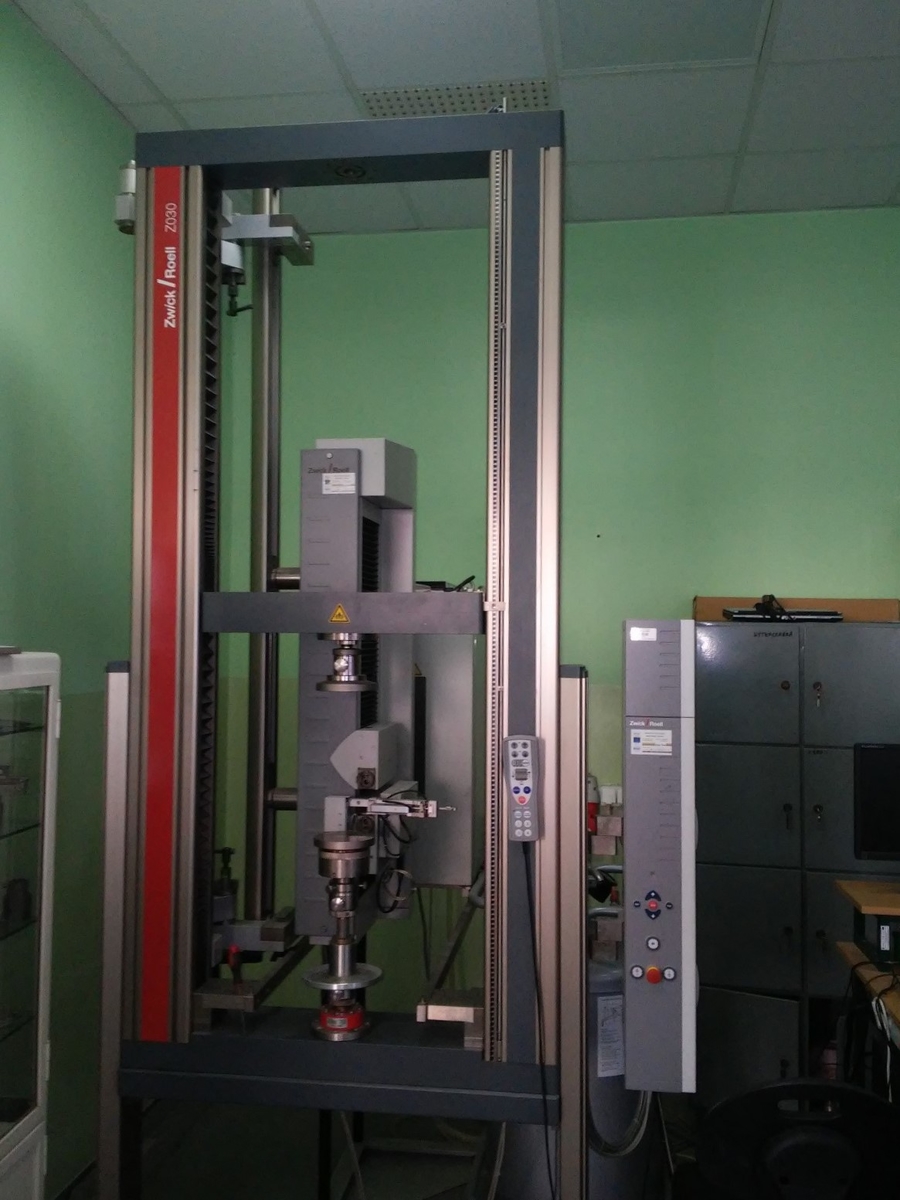 Tensile, compression and bending strength tests of, among others, plastic materials, sheet metal and composite materials. Determination of the sheet anisotropy coefficient. Tests at various temperatures with the use of a thermal chamber with a temperature range of -80 ÷ +270°C.
Instron Ceast 9440 Impact Drop Tower System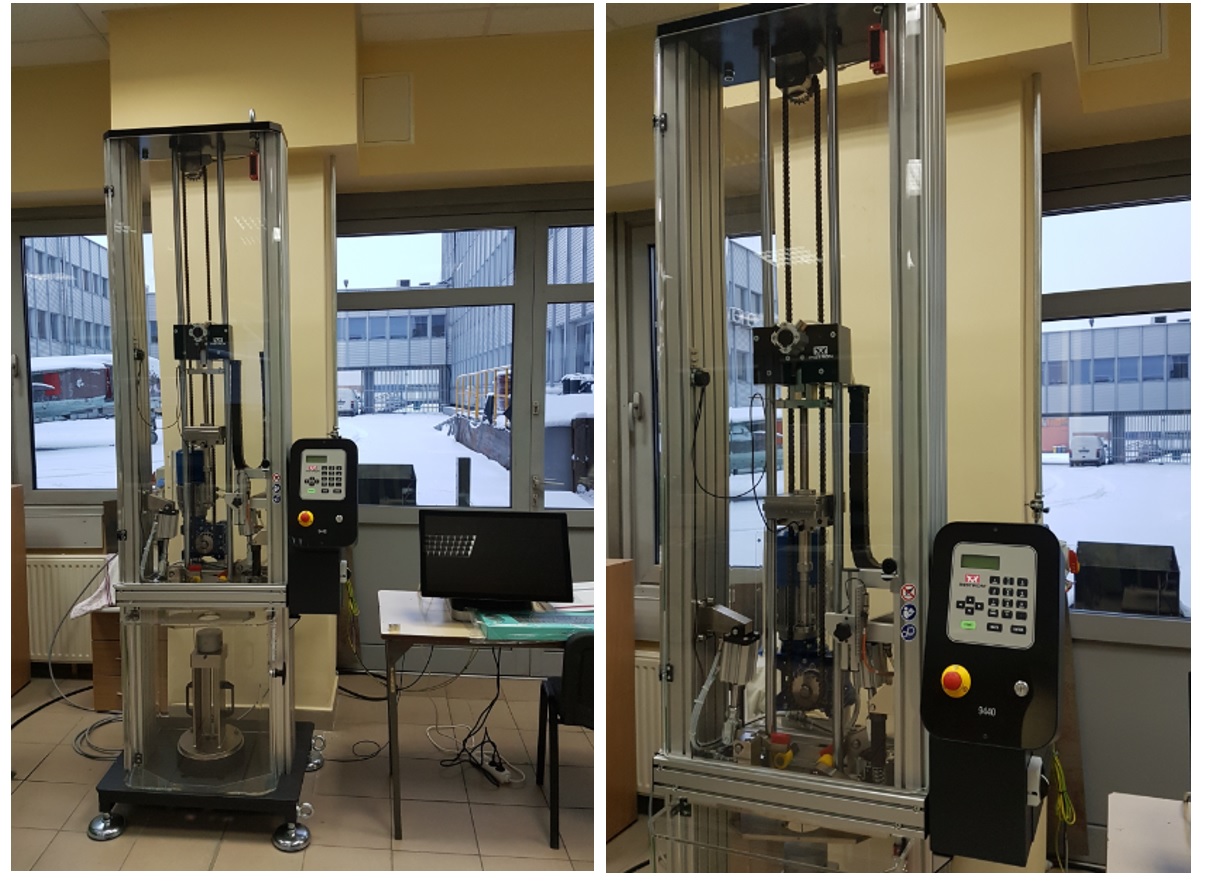 Basic parameters of the machine:
Impact speed - 0.77-4.65 [m / s]
Beater drop height - 30-1100 [mm]
Potential energy - 0.3-405 [J]
The size of the discharged mass - 1.0-37.4 [kg]
Load capacity of beater force measuring heads - 0.45-90 [kN]
The scope of possible tests with the use of impact testing machine:
The machine allows to perform impact tests for various materials, including metals and composite materials. In combination with the software for recording experimental data, it is also used in impact tensile tests, in Izod and Charpy impact tests, in puncture resistance tests and in the standardized CAI (Compression After Impact) test.
Station for making permanent joints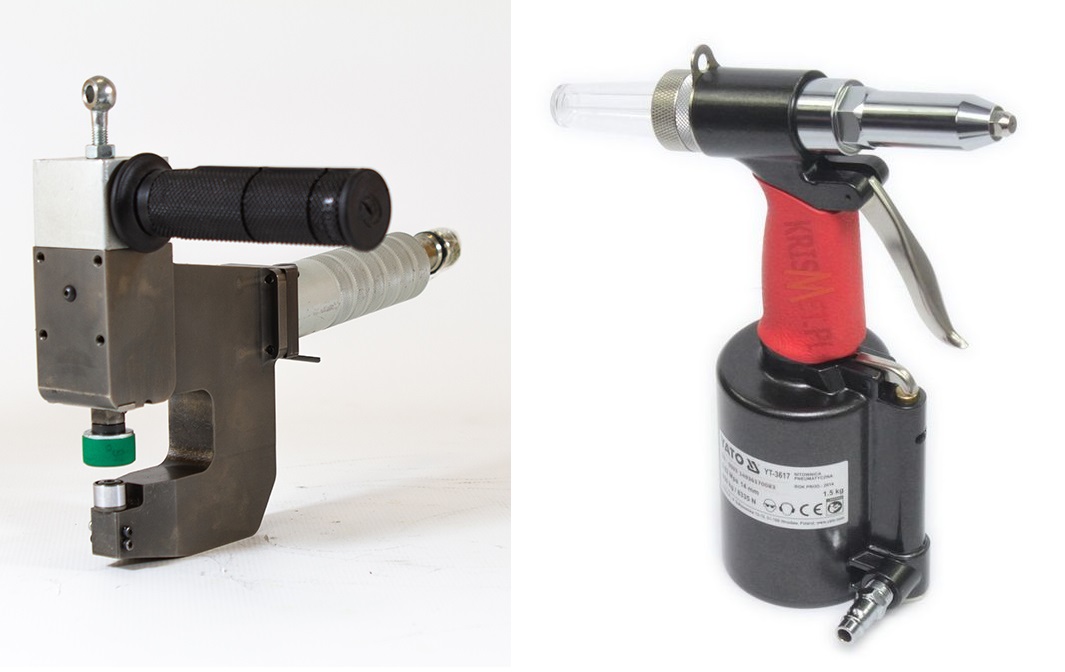 The permanent joints station includes a Jurado Mouse X60 mobile clinch connection device and a pneumatic riveter. They enable the performance of wedge joints with a cylindrical and trapezoidal punch on sheet packets up to a thickness of 4 mm and the performance of rivet joints with blind rivets up to 6.4 mm in diameter.
Schroeder guillotine shear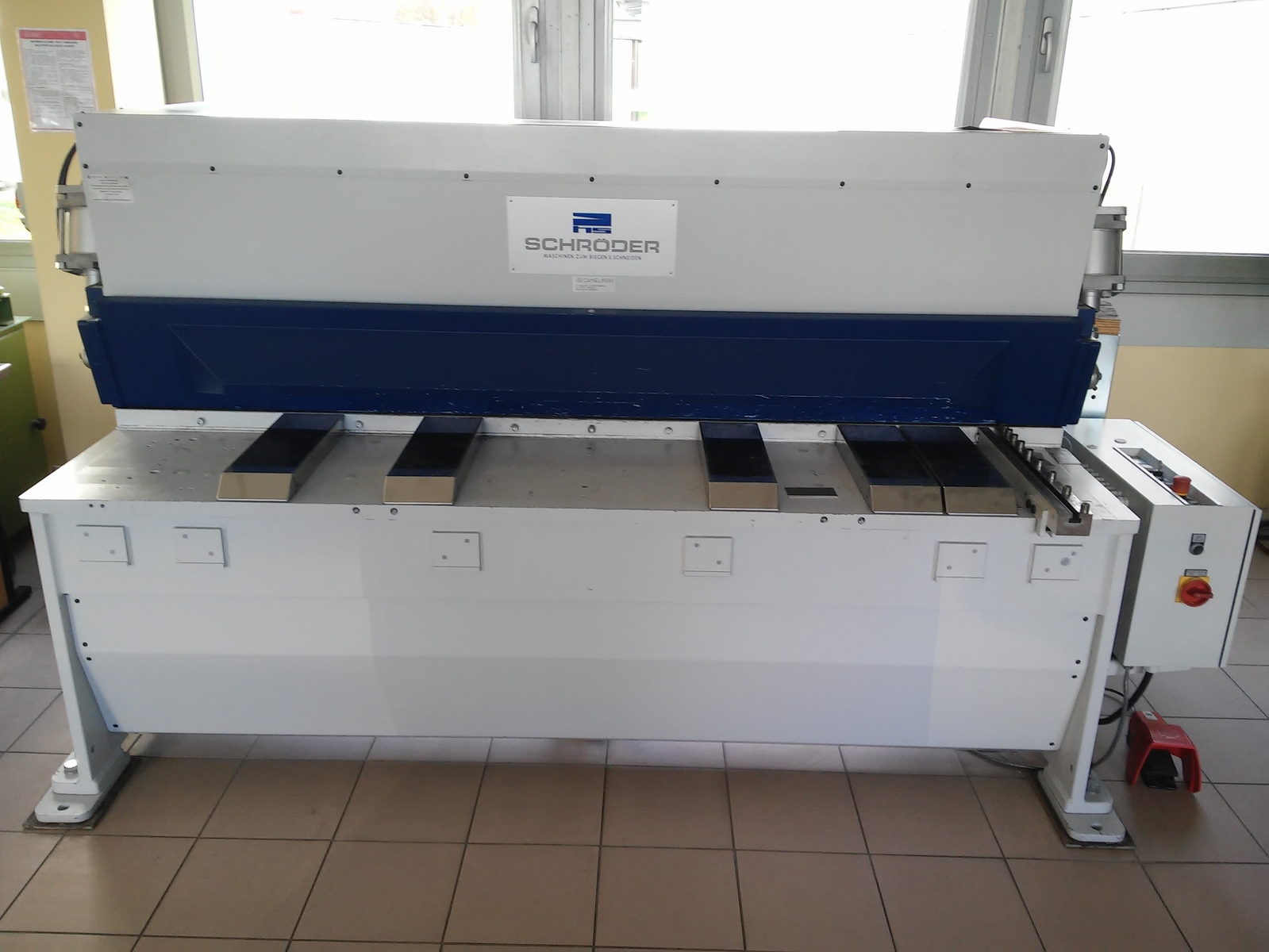 The machine is designed for cutting sheets into forms.
Station for determining the springback coefficient in the process of sheet metal bending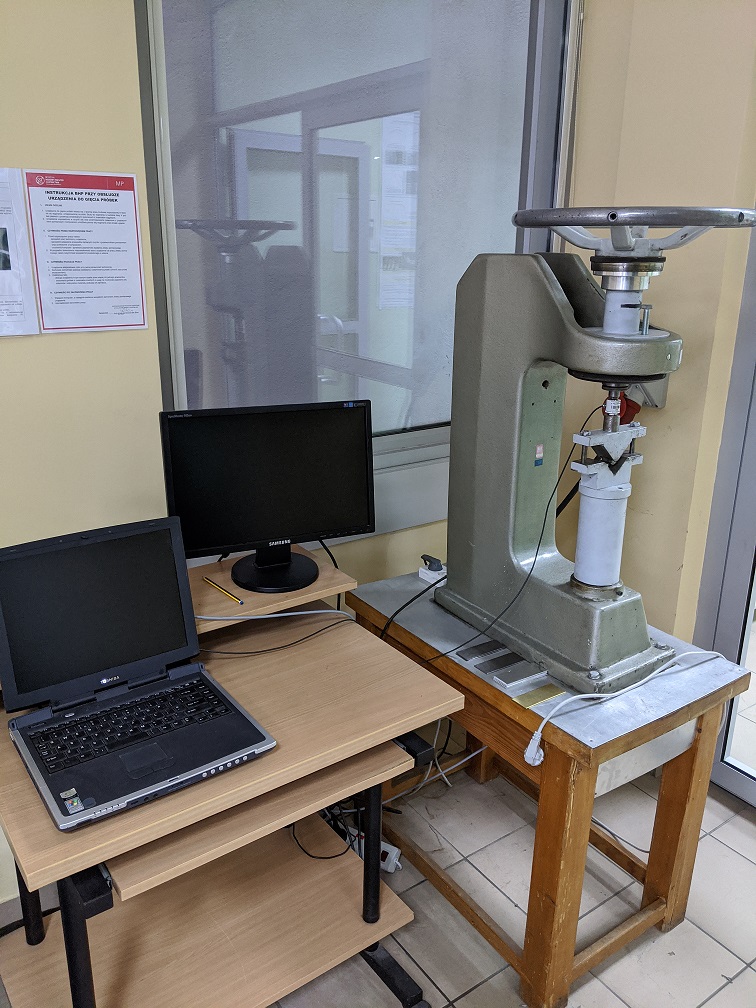 The station consists of a bending device equipped with a bending force measurement and a displacement measurement (determination of the plate deflection arrow) as well as a HBM QuantumX measurement card and a computer.
ZD10 tensile testing machine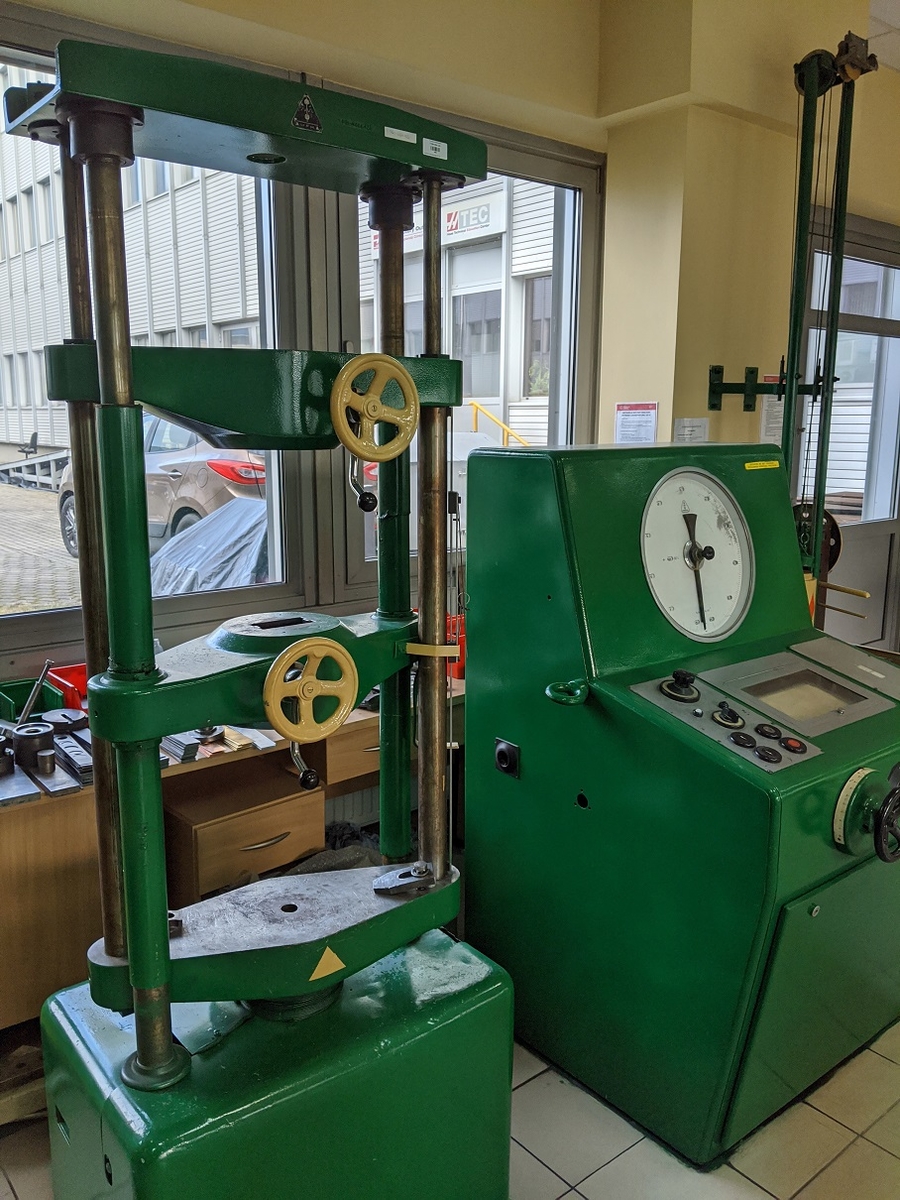 ZD10 hydraulic tensile testing machine with a maximum force of 100kN.
1,2MN hydraulic press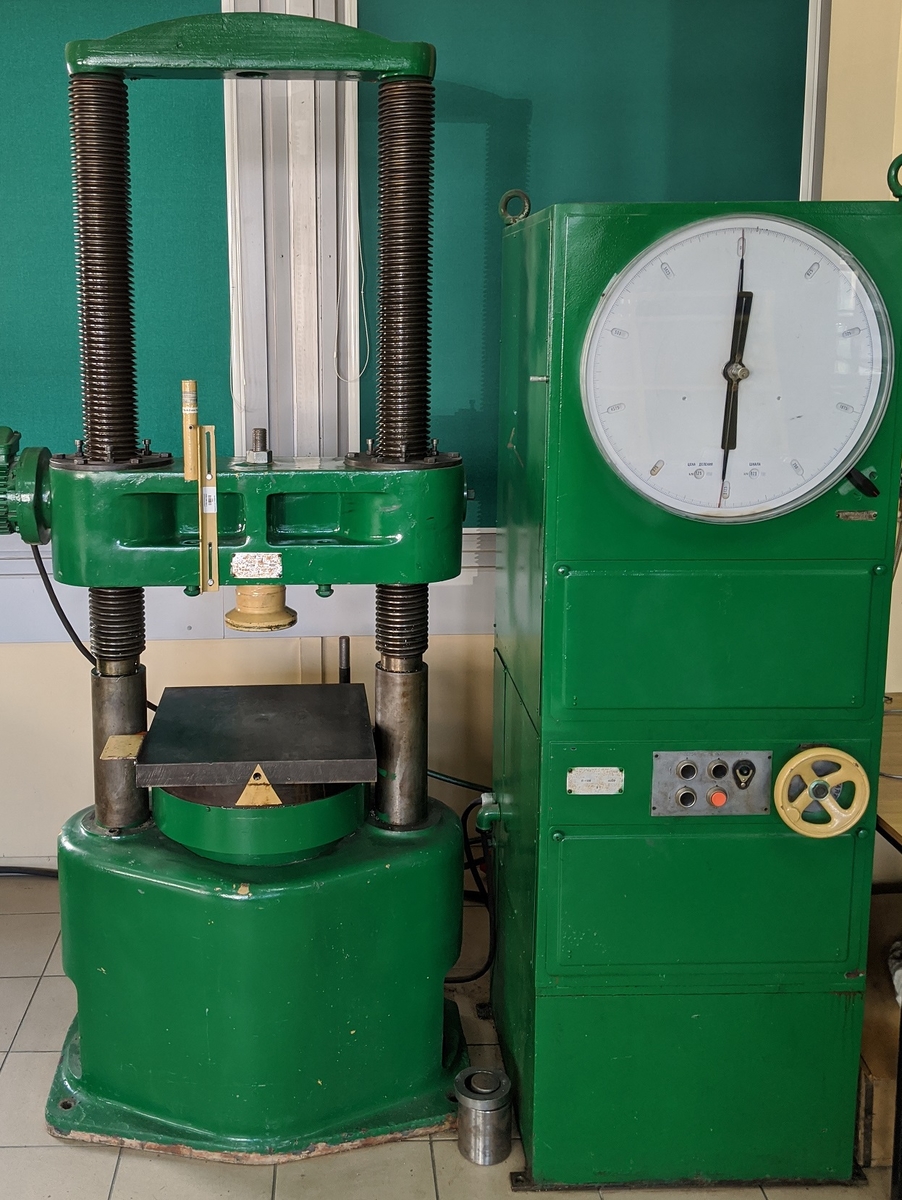 Vulcan Rolling Mill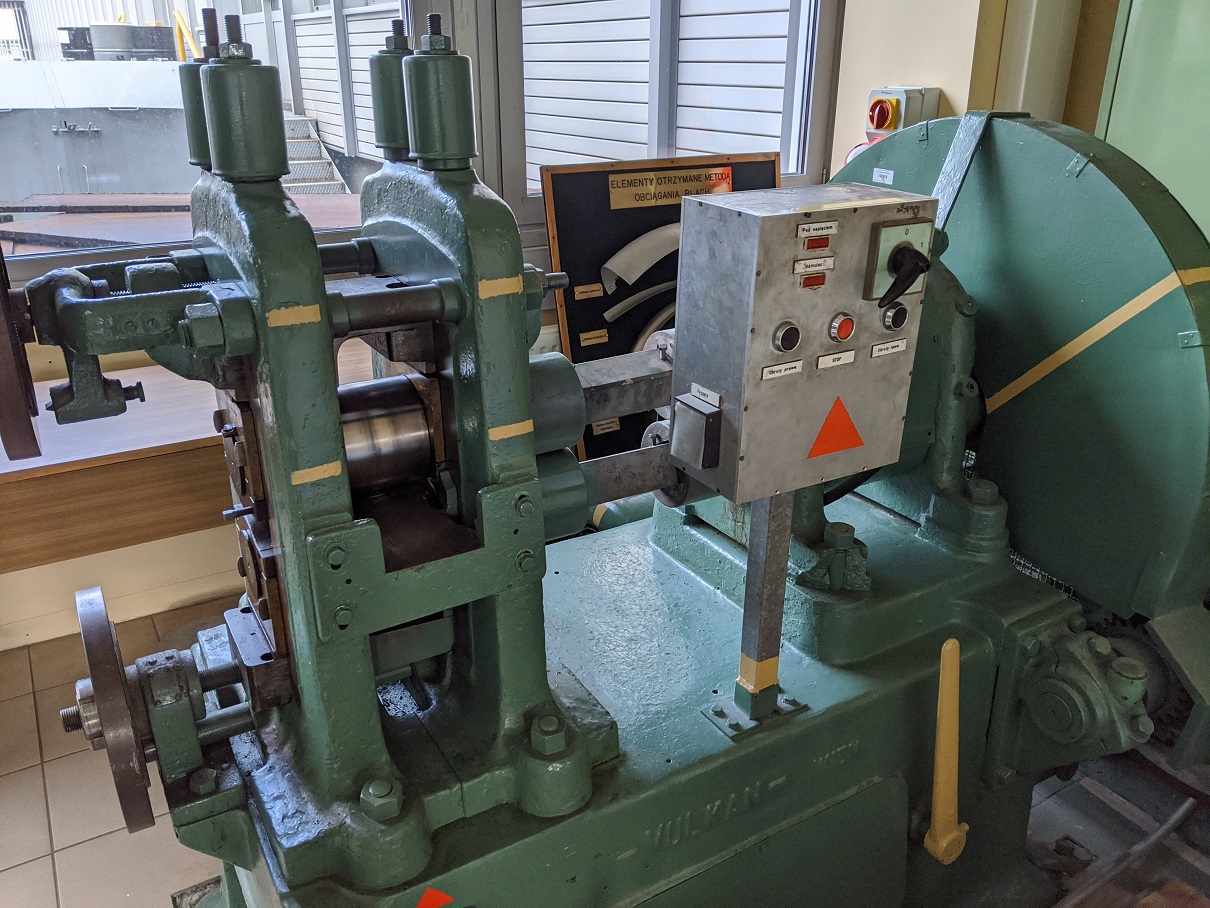 In addition to those listed above, the equipment includes:
HBM QuantumX measurement cards,
strain gauges and displacement sensors,
PCB Piezotronics PCB vibration sensors,
Piezotronics PCB modal hammers
and many smaller workshop tools.