The research and didactic activity profile of the Plastics Processing Laboratory covers the main methods of plastics processing, i.e. single and twin screw extrusion, injection molding and thermoforming.
The laboratory equipment allows to carry out full cycles of plastics processing, starting from shaping on a twin and single-screw extruder, injection with the use of an injection molding machine equipped with the Priamus system and re-granulation of polymer materials using a mill for plastics, in order to reprocess them. These devices, together with a dryer for plastics and a thermoformer, are used both to conduct laboratory classes in subjects related to the broadly understood processing of polymer materials as well as to carry out scientific and research works, including the shaping of polymer materials or the production and processing of polymer composites with a modern matrix bioplastics with fillers of natural origin.
LABORATORY EQUIPMENT
BOY 55E Injection Molding Machine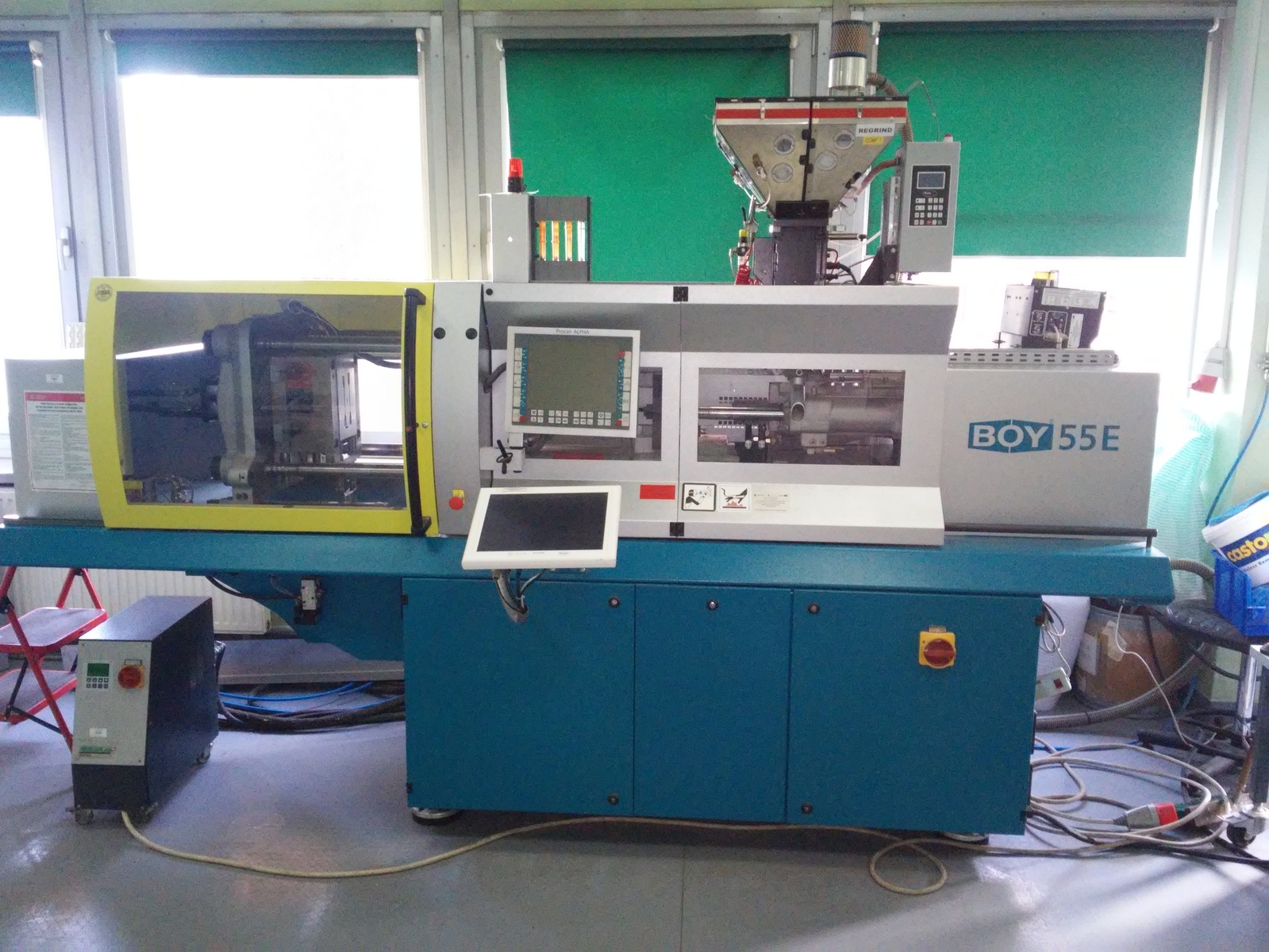 Thermoplastic injection molding for various process parameters. Manufacture of plastic fittings for testing mechanical properties. Control of injection process parameters by recording the temperature and pressure of the material directly in the injection mold in real time - the PRIAMUS system. Determination of rheological parameters of the material flowing through the molding cavity (e.g. viscosity, shear velocity, shear stress) with the FILLCONTROL software.
Plastic mill WANNER C17.26SV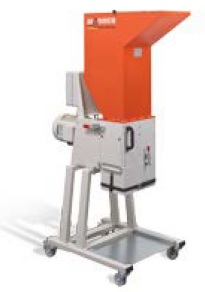 Granulation of post-production moldings and plastic materials into granules with the largest diameter ~ 5 mm. The granulate can be processed in extrusion and injection processes.
EHP-32 Extruder for plastic materials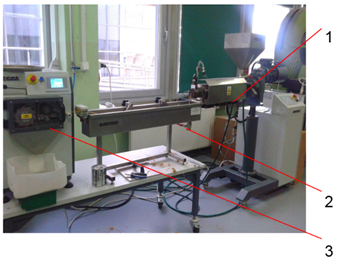 Extrusion station: 1 - ZAMAK EHP-25E extruder, 2 - cooling bath, 3 - granulator
Laboratory twin-screw extruder ZAMAK RES-2P12A Explorer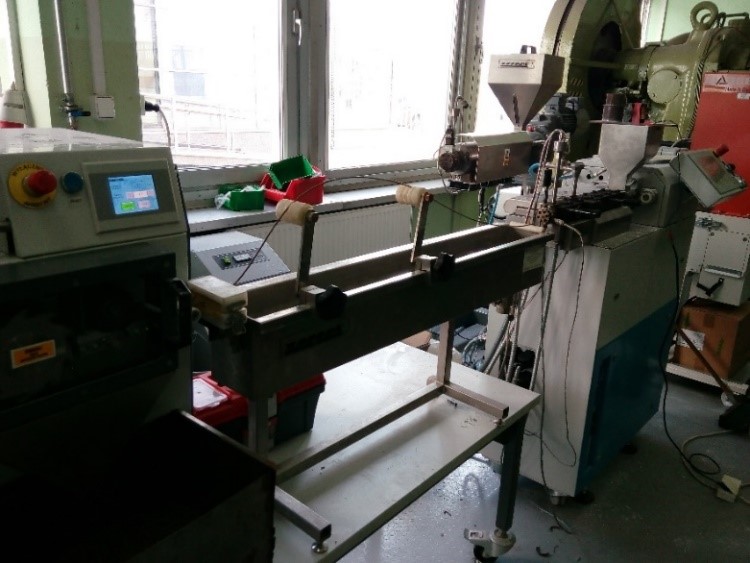 A twin-screw extruder for extruding polymer composites.
DZ-2BC Vacuum Drying Oven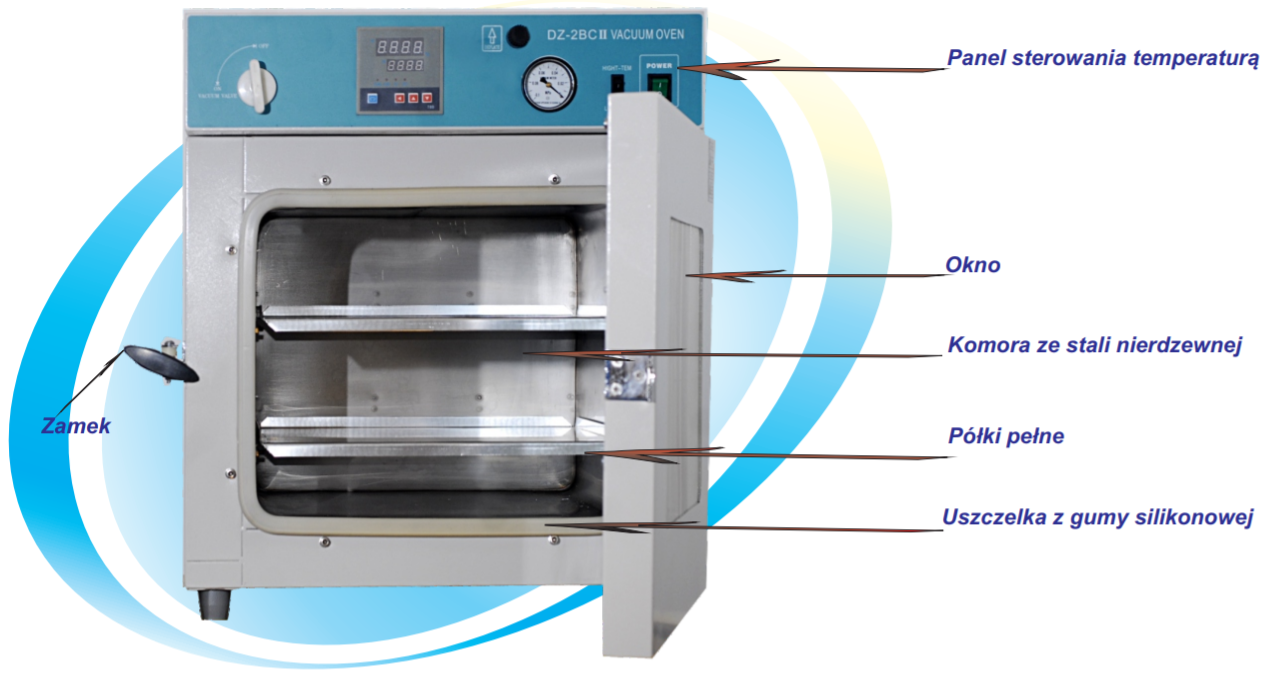 It is used for drying materials, including polymer materials before testing.
Vacuum Former V30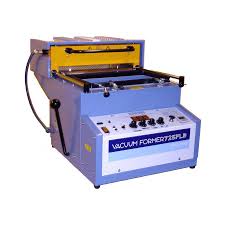 Shaping of thermoplastic plastics in the form of plates by positive and negative molding. The thermoforming machine is equipped with two separate heating systems: external and internal.